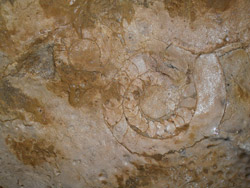 Arcy-sur-Cure consists of a set of grottoes dug by the river Cure in a massive coral limestone emerged at the end of Secondary era.
The site of Arcy sur Cure is located a few kilometers from our bed and breakfast in Burgundy.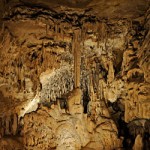 Eleven prehistoric grottoes, the first of which was explored 150 years ago, are the remains of human occupations that have succeeded for over 200 000 years.
Guided tour walk, in the depths of the earth between galleries, giant halls and underground lakes. A fantastic world where natural forms sculpted by water and limestone sometimes take on the appearance of fantastic animals or mythological characters!
The Cure and the Cousin valley:
All the richness of Burgundy old and new can be found on this route: busy, enticing towns, monumental medieval Christian architecture, uspoiled wilderness and sumptuously  fertile farm  country. This is « Bourgogne profonde », (deep rural Burgundy), where two pretty rustic little valleys cut through northern and central Burgundy.
The Cure and the Cousin rivers, like the Yonne into which their waters flow, spring up in the Morvan uplands. The Cure runs briskly past the landmark abbey church at Vézelay and down to meet the fields, vineyards and orchards of the Yonne Valley below Auxerre.
Enjoy your visit in our charming bed and breakfast when visiting Arcy-sur-Cure in Burgundy.
 http://www.grottes-arcy.net/index_E.html
Share