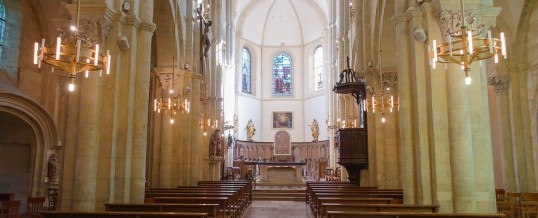 Located a few kilometers from our exquisite guest house in Burgundy…
Everyone has heard of Saulieu thanks to the renowned Michelin starred Bernard Loiseau.
Saulieu is worth a detour to appreciate its beautiful houses and its 900-year-old Saint Andoche basilica. The church was built in the early twelfth century and consecrated on December 21, 1119.
Saint Andoche Basilica would be born of a dream of Charlemagne sleeping in the woods of Saulieu, according to an old legend.