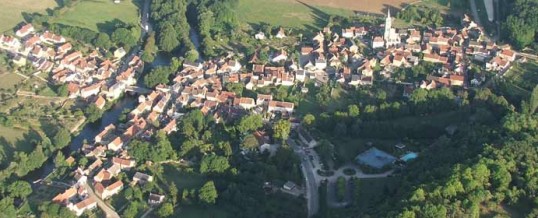 Located close to Saint Père near our welcoming guest house, in the southeastern part of the Yonne district in Avallon, 2 km from Vezelay's Basilica.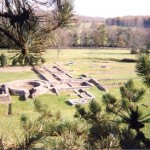 Excavations of Les Fontaines Salées reveal an archaeological site of great importance. These excavations, begun in 1934. It allowed the discovery of an extensive set of thermal Gallo-Roman times. It was due to the presence in the permanent sources of subsurface mineral water chlorinated-sodium.
The Salt Springs – Salt memories – 4300 years of human presence:
1,5 kilometers of Saint Père, are the Salt Springs. They reveal mineral water sources channeled as early as the end of the Neolithic era using oak-lined wells (2300 BC) which are still intact.
This a an archaeological site of prime importance. There is a circular temple dedicated to water divinities (1st century B.B). And also a double Gallo-Roman thermal establishment. It dates back to the 1st and 3rd centuries A.D.
The museum has gathered ceramics coins, statuettes, votives… discovered on the site.
In the 1st century AD was built the first spa, quite rustic, with only a hot bath. There was also a swimming pool. In the second century, which was one of the greatest prosperity, the spa was remodeled and enlarged. This according to the Roman fashion. so we had double baths where men and women were separately. Recent archaeological observations made along the Cure (ground surveys and aerial photos) confirm the presence of numerous remains of Roman times. It is likely that the spa and its annexes were a dependency of the ancient « Vercellacus », the modern village of Saint-Père.
The site is open every day from April to November.
Our welcoming guest house are a pleasant base for your visit in Burgundy.
http://www.saint-pere.fr/les-fontaines-salees.htm
Share