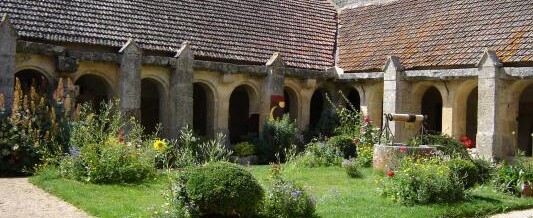 Vausse, a pearl in the heart of the forest.
The priory, located close to our guests room in Burgundy. Founded around the year 1200. It has seen the influx of the faithful during the Crusades, where people came to venerate St. Mary of Vausse.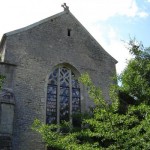 Lost in the heart of the forest of Saint-Jean, the Priory, austere and beautiful. Characterized by clean lines and almost unadorned, is really worth seeing. The small cloister back to the church is well preserved. It was erected between 1490 and 1550 by four characters. The prior Guy Bousson, a second religious native of Isle-sur-Serein and two lay habitants of Marmeaux. They made build each side.
From the twelfth to the fifteenth century, the place had a certain importance and saw the faithful flock. During the crusades, saint Mary of Vausse was venerated. This was a good period for the religious, who then received many donations greatly increasing their income.
The number of faithful growing up, a chapel adjoining the church was built in the fourteenth century. Then came the time of decadence, the gifts became scarce as the monks.
In the eighteenth century, a fire destroyed the chapter house and the monks' dormitory and, in 1791, the priory became national property, was bought by Adrien-Joseph Durmortier, who transformed it into a pottery until 1858. The building later became the property of the Petit family, whose illustrious member was Ernest Petit, a historian, who installed his library in the church. His descendants are trying to keep this rich heritage of the past by giving it a boost by organizing, through association Vausse Animation, musical and theatrical evenings.
Vausse Priory is on your way to a very famous world heritage: Fontenay Abbey.
Feel free to contact our guests room for your accommodation while visiting the Burgundy region.
Share