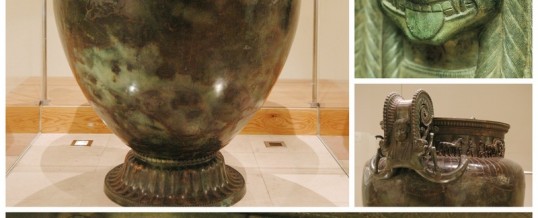 When stopping in Châtillon-sur-Seine, not far from our charming bed and breakfast in Burgundy. You can admire the Saint-Vorles church from the bridge of Perthuis au Loup. Perched on a promontory.
It was once protected by a solid wall, whose impressive remains of the 13th century are still standing. It is a major building of the Romanesque period. Built at the request of the bishop of Langres (980-1016), to honor the relics of the priest Vorles. In the church you must see the beautiful bedside. The Romanesque architecture of the early eleventh, the cupola designed in an innovative way for the time.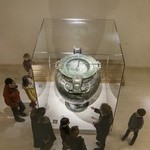 A visit of the museum of the country of Châtillonais is essential. This is where the famous vase of Vix resides
The discovery of this one took place in 1953 in the tomb of a Celtic princess who lived in the 6th century BC. This princess, the Lady of Vix, was buried on her chariot with four wheels in the middle of very rich furniture and wearing a superb gold ornament. This vase, called crater, dates from the Iron Age, made in southern Italy in a colony of Sparta, thanks to the very strong trade relations between the Celts and the Mediterranean cities. Its height is 1.64m and its capacity is 1100 liters. The museum also exhibits objects discovered at the sources of Douix, where the benefits of water were attributed by the Gauls to the deities.
Feel free to check the availability of our charming bed and breakfast, during your stay in Burgundy.
Share