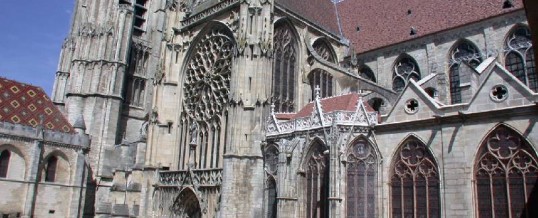 The very first Gothic cathedral in the world. Located à few kilometers from our guest house, celebrated its 855 years, when it was consecrated by Pope Alexander III.
The construction of Sens Cathedral in the 12th century is a real architectural feat that will cost the lives of several hundred workers.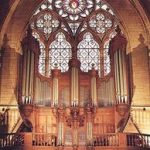 St. Stephen's Cathedral was the life-size prototype of many architectural innovations such as crossbows and buttresses that allow the construction of high walls and impressive vaults. It inspired the basics of flamboyant Gothic architecture, which will be followed later on throughout Europe. The Cathedral of Sens has largely inspired the design, among others, that of Notre Dame de Paris, the Church of Saint Sepulcher in Jerusalem and the Nicosia Cathedral in Cyprus.
Construction began in 1130 and ended at the end of the 12th century. Master builder, Guillaume de Sens, will supervise ten years later, the construction of the cathedral of Canterbury in England.
From 1166 to 1170, Thomas Becket moved to the cathedral. The archbishop of Canterbury is then persona non grata in England, where he is assassinated on his return. On May 27, 1234, the marriage of Louis IX, the future Saint Louis, with Marguerite de Provence is celebrated there. Saint Louis will return to Sens in 1239, during the passage of the crown of thorns of Christ. He will offer a fragment of the crown to the diocese, fragment today exposed to the treasure of the cathedral.
The son of Louis XV, Dauphin Louis Ferdinand of France, who died in 1765, is buried at his request in the cathedral. Two years later, his wife Marie-Josèphe de Saxe joined him under the choir of the cathedral.
The great sacristy houses the portraits of all the archbishops who succeeded each other at the Episcopal palace. But the oldest are from the end of the 15th century.
Feel free to contact our guest house for accommodation when visiting Burgundy.
Share