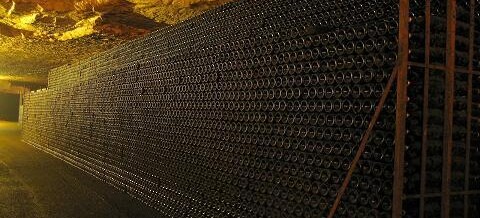 Wine, to be discovered in the cellars.
Wine is not only a vineyard case. In Yonne, near our accommodation & breakfast in Burgundy, the footprint of the wine is everywhere. In the basement of course: the soil where the vines are rooted. But also the cellars where barrels and bottles quietly aging and invite to travel.
The cellars areas are open all summer in Saint-Bris. And at Jean-François and Pierre-Louis Bersan (the family cultivates the vineyard for six centuries!), It is always a pleasure to guide visitors in the galleries maze dating back to the eleventh century. The caves reflect the will of the people then, to shelter, to protect themselves. Today it preserves in excellent conditions, the bottles, and they practice the barrel aging also. As a "real Swiss cheese", the pretty wine-growing town possesses more galleries than streets.
Chitry. Irancy Coulanges-la-Vineuse. Jussy. Chablis, but also Vézelay (with its cellars more for welcoming pilgrims than to keep the wine): everywhere, the underground of Yonne deserves a little visit.
Yet it is still in Saint-Bris, in the hamlet of Bailly, the visitor will discover the largest wine cellars (also the largest wine tourism center of Yonne, open to guided tour all afternoons from mid-February to late December). In these immense underground galleries, shaped by the hand of man, perhaps, since medieval times, was extracted the stone that served to building some of the finest monuments of the heritage of Burgundy and French before being transformed into mushroom galleries in the twentieth century and shelter since 1972 the bubbles of millions of Burgundy's sparkling wines.
Do not hesitate to contact our guest house in Burgundy for your accommodation & breakfast during your visit in the area.
Source l'Eté dans l'Yonne 2016
Share