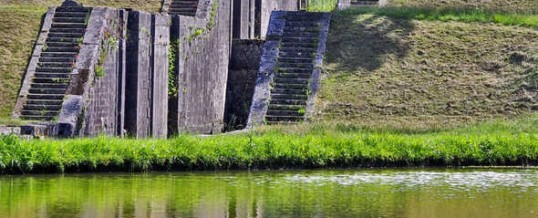 Make boats cross the hills…
The ingenious water staircase of Rogny-the-Seven-Locks is located not far from our accommodations in Burgundy.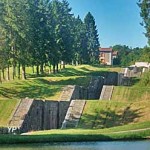 In their vast project of linking sea and the ocean. Henri IV and Sully, in 1597, express the wish to create a channel between the Loire, then navigable, and the Seine. But they still needed to overcome the significant drop of 45 meters on the Loire side, and 25 meters on the Loing side, in Rogny.
It was Hugh Cosnier, contractor work, who was entrusted with the difficult task of realizing this revolutionary idea. » make boats cross the hills »…
To avoid the peak slope on the Loing Valley, Hugues Cosnier imagined this system of locks. He started the construction site in 1604. Eighteen thousand people worked in Rogny. In 1608, when Henry IV visited the site, the work was nearing completion.
Financial difficulties, the king's death and that of Cosnier, left the site abandoned. It was only in 1635 that the brothers Boutherque, finance clerk, realizing that the completion of the canal was only a question of means, decide to find the necessary funds for the continuation of the work of Hugh Cosnier. Rich lords were interested in the project and the Lords Canal Company was created.
In 1642, the first boat passes from Loire to Seine, and down the 34 meters staircases of Rogny, which now bears the name of this great work.
Cosnier Locks functioned until 1880, at which were commissioned six separate locks on a path around the hill. The site, currently being restored, is freely accessible. The local tourist office organizes regular guided tours of the site.
A magnificent firework is proposed during the summer. One of the best in Burgundy. Contact the Tourist office for exact dates.
Feel free to contact our accommodations in Burgundy for accommodation.
Share