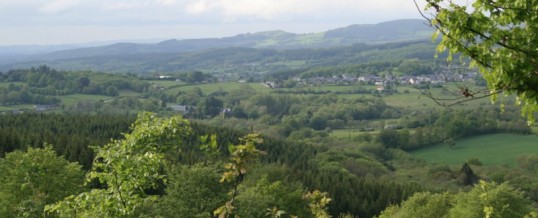 Museums and monuments, inheritances and traditions. The towns and archaeological sites of the Morvan, located a few kilometers from our bed and breakfast in Burgundy, are full of magnificent witnesses of our history.
Admire, discover, contemplate, party.  Let yourself be seduced by the Morvan land of cultures! To meet them is to reconnect with this precious heritage a privileged relationship.
VEZELAY: The eternal hill
Vezelay watches over the mountains of the Morvan, on the summit of a steep hill. The majestic Sainte-Madeleine Basilica, world heritage of UNESCO. The vineyard houses and the Renaissance mansions make this pilgrimage site a departure point for Compostela. A marvel of Romanesque art. Wander through its narrow streets. Stroll through its shops, stroll along its ramparts or visit the Zervos Museum … the one called « the eternal hill » will seduce you and represents a must in one of the most beautiful villages in France.
AUTUN: The august city
Founded by the emperor Augustus at the end of the 1st century BC, Autun is a magnificent window of Roman splendor. Surrounded by a solid wall with 54 towers, its schools, its gladiator training center, its temple and its amphitheater were renowned in the whole Gaul. Autun preserves an ancient past a legacy and a heritage of 2000 years to discover through its many museums and monuments and today imposes itself as a city of discovery, spirituality and hospitality.
BIBRACTE: In the footsteps of Vercingetorix and Julius Caesar
Vercingetorix was proclaimed leader of the Gaul coalition, and Julius Caesar completed his Commentaries on the Gallic War.
A former Gallic capital, Bibracte is today a reference archaeological site. A museum with a very contemporary architecture; An archaeological site of 1000 hectares to better understand the Gallic daily life; A European center devoted to archaeology. Bibracte lasts and tells the life of the Gauls in the 2nd and 1st centuries BC.
Come and discover our charming bed and breakfast in Burgundy on your way to the Morvan.
Source: Morvan Park Tourism House
Share