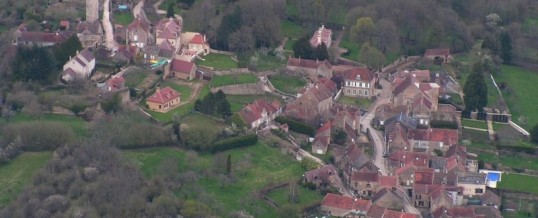 Montreal, located a few kilometers from our guesthouse in Burgundy, is one of the most beautiful sites near Avallon. In late July, the Montreal High Lights will revive the past of the city.
A medieval village.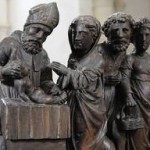 Houses of the fourteenth, fifteenth and sixteenth centuries, remains of three walled enclosures that demonstrate the strategic importance of Montreal in the past. A collegiate, alliance of Romanesque and Gothic art, Montreal deserves attention; you can stroll, or let you carry away in the whirlwind of history of the city.
In the collegiate, sixteenth century stalls depicting scenes from the Old and New Testaments as well as allegories. They were carved by the Rigolley brothers from Nuits-sur-Armançon. Behind the church building, those who enjoy walking or are prone to daydreaming will discover a magnificent panorama of the Serein valley, the Terre Plaine and the Morvan. On the height of the village, you can see the château de Monthelon.
Montreal High Lights: Every summer, the Montreal transports visitors into the past of the village. As every year, the show will begin down the village and ends in front of the collegiate.
Guided tours: Tours of the medieval city are available on Tuesday morning and Friday afternoon until 15 September.
Market :on Wednesday, from 17:30 to 20:00. 
Feel free to ask for accommodation at our guesthouse when visiting the area.
Source L'été dans l'Yonne – Yonne républicaine
http://www.guillon-montreal.com/
Share