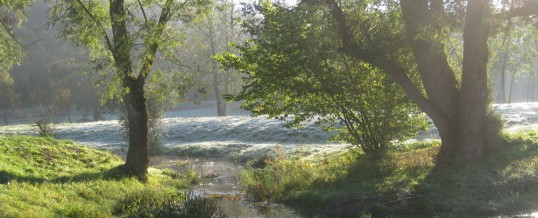 The jewels of the Serein around guest house.
The river that borders our beautiful village of Massangis is named: Serein. It is in this charming area that our guest house is located in Burgundy.
On its 190 km, the Serein crosses wild and magnificent landscapes as well as listed villages and monuments. Noyers-sur-Serein, Chablis and Pontigny are three essential jewels of our region.
Thus the round towers of the medieval village of Noyers-sur-Serein (classified among the 100 most beautiful villages in France) stand in a particularly marked meander of this river which can be as capricious as it is so calm. The village is rich in 78 listed buildings, mostly dating from the 15th century. Fortified doors. Half-timbered houses. Small paved alleys. Covered passage, small squares and the house of the Golden Fleece, make all the charm of this small village.
Lower down, the Serein continues its journey, watering the Chablis grands crus (blanchot, bougros, les clos, frogs, preuses, valmur and vaudésir), crosses the fortified village of Chablis, where architecture blends with the pleasure of tasting this wine that shines around the world. This vineyard was created in the 12th century by Cistercian monks from Pontigny Abbey. This abbey is the second daughter of Cîteaux. She is also one of the oldest and largest of the order.
There are many walks along the Serein, between forest and river. You can see different water mills, which used to be used for oil making or woodworking made easier by mechanization. Some mills still have their mechanisms in working order. In Tormancy, following the hiking path that runs along the river, you can see in its bed, curious low walls built by man. They allow the Serene to continue its journey at full speed, instead of losing itself in part in its mysterious underground caves.
After 190 km of often peaceful, sometimes hectic (floods) walk, the Serein flows into the Yonne. The Yonne, itself, throwing itself into the Seine, a little of our river passes daily in front of the Eiffel Tower and Notre Dame de Paris.
Contact our guest house located around the jewels of the Serein in Burgundy to find out about our availability.
Share