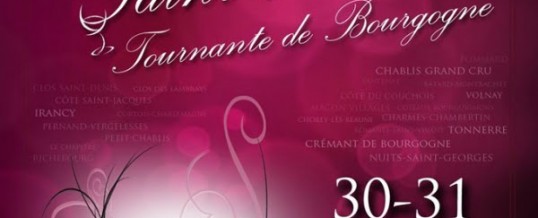 For the first time on the 30th and 31st of  January 2016, the 72nd edition of the "St. Vincent tournante" will take place in Irancy, a few kilometers from our boutique hotel in Burgundy.
The "St. Vincent tournante" de Bourgogne in Irancy, near our guests house, a first!
This will be the leading event of the festivities winemakers in all of Burgundy in 2016!
Many activities are proposed and you can buy your tasting kit on site at the village entrance.
Irancy, in the Grand Auxerrois region, stands on the right bank of the Yonne river, some fifteen kilometres South of Auxerre and South-West of Chablis. It is typical of the wine-growing villages of the district. It boasts a majestic church, as well as the house where G. Soufflot, architect of the Paris Panthéon, was born. The handsome winemaker's houses make a fitting setting for a red wine with such a long-established reputation. It was raised to the status of an appellation Village, which it shares with the neighboring villages of Cravant and Vincelottes, in 1999.
The hill-slopes hereabouts form a bowl surrounding the beginnings of a plateau below which runs the river Yonne. The slopes are for the most part composed of Kimmeridgian marls with an admixture of brown limestone soils and here the Pinot Noir grape flourishes at altitudes of 130-250 metres. Exposures vary, mostly southerly or South-westerly. Some terroirs have long been recognized as being of unusual merit.
Do not forget to book your accommodationat our boutique hotel !
Share