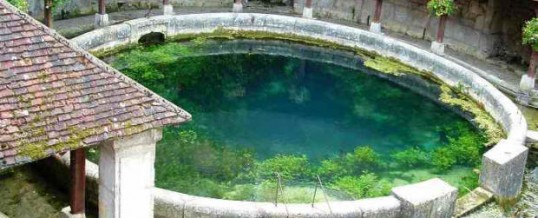 Our attractive b and b Carpe Diem, in Burgundy is located near the small town of Tonnerre.
Fosse Dionne, a 'Vaucluse' source with perpetual flow was converted into a circular wash house in 1758 by the father of the Chevalier d'Eon.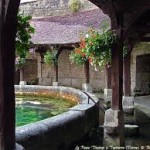 The Fosse Dionne is a large circular lavoir around a clear, wide, unfathomable pool fed by a deep underground stream. The gallery where the source was explored is 360 meters long and 70 meters deep. But the source still keeps its secrets and legends: it would be one of the inputs of hell with a basilisk snake protecting the access.
The fascinating Fosse Dionne is the essential site of Tonnerre. Hard not to be intrigued by this constant flow that flows downhill from the St. Peter's Church in the area of the old town.
La Fosse Dionne, the Vaucluse source, or resurgent would have been worshiped by Celtic tribes. A statue, polished by centuries was even found during refurbishment works in the eighteenth century. The remains of a deity? This question is still unanswered today.
La Fosse Dionne does not easily yield its secrets. Nobody has been able to discover the exact origins of this source. Its water fascinates us. Yet many divers have tried to provide answers by exploring the underwater gallery, mostly in the 70. Several caving explorations have unfortunately had a tragic end in 1962 and 1996.
For 18 years, every dive is prohibited. The mysteries persist.
Feel free to contact our attractive b and b for your accommodation.
http://www.yonne-89.net/fossDionnLeg.htm
Share