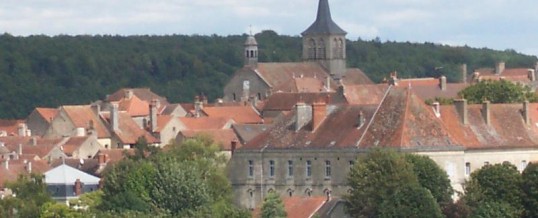 A must see in Flavigny sur Ozerain, located not far from our comfortable bed and breakfast in Burgundy.
Flavigny-sur-Ozerain was an Auxois stronghold on which the Gallo-Roman period, the rise of Christianity in Europe and the royal power of the Renaissance have all left their mark.
Medieval walls began to be built in the 8th century around the Benedictine abbey.
With its charming narrow streets of Flavigny-sur-Ozerain wind past Medieval and Renaissance houses. Today lovingly cared for by their devoted owners.
The abbey is the only place where famous Anis de Flavigny sweets are made and it enjoys 'Site Remarquable du Goût' status. Sweets are available in a dozen different flavors: From blackcurrant to violet, and carry on a culinary tradition begun in the time of King Louis IX.
The recipe for this natural product has remained unchanged since the 16th century!
In summer the Musicales en Auxois Festival of Baroque Music takes place in this delightful setting. Did you know that Flavigny-sur-Ozerain and its vineyards were used as the location for Lasse Hallström's film « Le Chocolat » in 2000 (starring Juliette Binoche and Johnny Depp). 
Flavigny is worth a visit. Its gates and fortifications. The architecture of its craft houses (tanners, millers, tin potters, glassblowers, weavers and winemakers), bays of old shops. Its bourgeois residences with staircase turrets. Its narrow streets and alleys, squares …
Do not hesitate to contact our comfortable bed and breakfast for more information.
http://www.anis-flavigny.com/flavigny.html#.VsdMH7ThDs0
Share