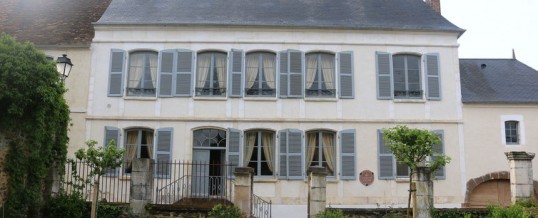 The birthplace of Colette located in Saint-Sauveur-en-Puisaye, a few kilometers from our large accommodation in Burgundy opened its doors to lovers of the writer, after an accurate restoration of her youth.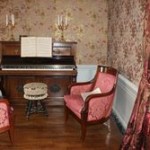 On the small round coffee table, the straw hat of Sido. A box of dominoes and a book tranche of gold, the theater of Labiche.
Will a small girl with long hair emerge from the flower garden that can be seen behind the windows and resume the book she received as a gift to her for seven years? One is excited to be in this house that seems strangely familiar. For the home in which Colette was born is not only that of Claudine. The heroin that made her a writer. It is that of all her books. The President of the Friends of Colette explains that it took time to reread all the books Collette wrote to restore identically this beautiful house of the nineteenth century. Each stone of the building has made the house and her mistress Sido, a literary monument.
To carry out this ambitious project of writer's house, Colette's friends have not relied on her memories. When she started writing, she had long since left the Puisaye. They also worked from authentic documents. When they did not speak, the walls themselves helped, with the remains of wallpaper. Here a false marble plinth was reproduced identically. The furniture and objects, if not all originals have been chosen to be as close as those missing.
Colette's house is a real success and the visit of the place a true joy.
Do not hesitate to contact our large accommodation in Burgundy  when visiting the area.
Share