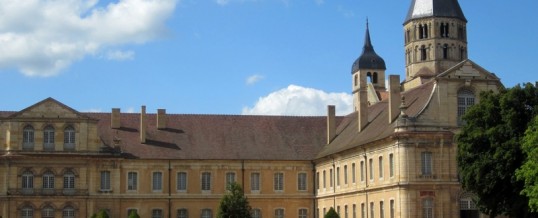 In the heart of the pretty Burgundy village of Cluny, a few kilometers from our guests rooms in Burgundy, discover this abbey.
Known around the world. Its construction began in 1088 at the request of Hugues de Semur. It was the largest church in Christendom until the construction of St. Peter of Rome in the sixteenth century.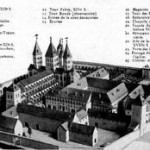 Today a part of the building has been destroyed, but the visitor can imagine his past greatness through 3D projections in the very heart of the building. It was endowed with a vast narthex, a central nave and a vast choir surrounded by chapels. The building was 187 meters long. Construction continued until 1220.
Of this magnificent monument, only the octagonal belfry of the holy water and the chapel of Jean de Bourbon remain. It is only about 8% of the original structure. The church was pillaged during the French Revolution and then served as a stone quarry. Recent excavations and archaeological campaigns have allowed a faithful reconstruction of this monastic city. Skills of the Institute of the image of Chalon sur Saone allow you to benefit from a very educational reconstitution of this set thanks to the technologies of the virtual imagery.
The tower of the mill and the cheese tower (12th century). The fortifications, the Saint Marcel church, the Gothic Notre Dame church (13th century). Several mansions dating from the 11th to the 15th century, make Cluny, a must visit place.
Do not hesitate to call our guests rooms in Burgundy for accommodation when visiting the area.
Share