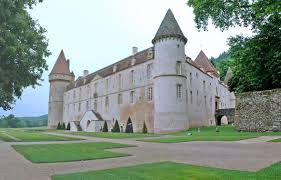 Bazoches castle is located a few kilometers from Carpe Diem, our friendly b and b in Burgundy.
The feudal château of Bazoches was built in the XII century on an ancient Roman post in the Morvan. In 1675, Marshal de Vauban takes ownership and  transformed  it into a military garrison.
The current owners, descendants of the family open the doors of their castle where you can explore the Marshal's room, signed furniture, the room models to understand the genius of Vauban, paintings, ...
En savoir plus →
Share