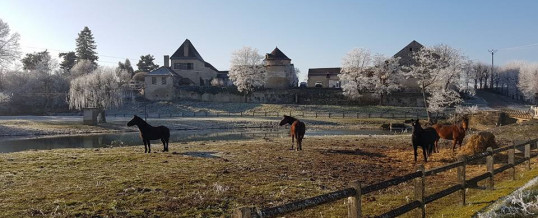 During your stay at Carpe-Diem B & B, you can enjoy our table d'hôtes and thus appreciate the quality of the meats on offer.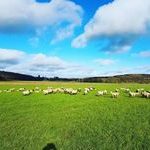 The Clavisy farm is located 10 km from our home, next to the medieval village of Noyers sur Serein. The Verdin family have lived in this beautiful fortified farmhouse for over 300 years.
Guillaume Verdin, the son is a young breeder passionate and in love with his profession. He raises his animals with respect for animal welfare. He raises lambs, calves and cows in the traditional way and works with local producers for pigs. Animals that graze, a balanced diet from farm products allows for exceptional meat.
The professionals are fond, since starred restaurants trust it, such as the Hostellerie de Levernois in Beaune.
The processing laboratory is located in the heart of the farm. Aline and Lucas take care of the cutting and processing of the meat. Sausages, paupiettes…, everything is made on site.
Guillaume opened a restaurant in the village of Noyers: La table de Clavisy. A rustic place to taste the meats cooked by chef Ollie Clarke. This English-born chef comes straight from a prestigious restaurant in Paris.
In Dijon, Guillaume is opening the Comptoirs de Clavisy, to offer farm products.
Individuals can order at the farm and meet Guillaume who will tell you about his passion and his love for it.
During your stay at Carpe-Diem B & B, do not hesitate to discover the Clavisy farm.
Share