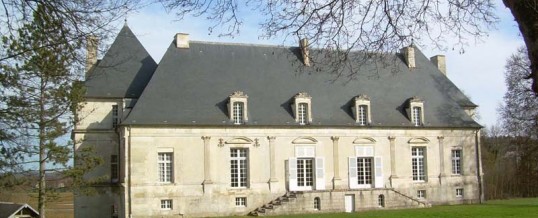 A few kilometers from our Burgundy guest house on the route des Ducs de Bourgogne, here is an essential stopover: a visit to the Château de Nuits which will reveal 5 centuries of history.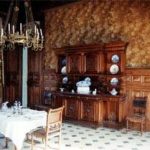 The renaissance castle with a defensive vocation was built in the 16th century, at the height of the religious wars. It was the Lord of Ravières, Baron de Nuits, François de Chenu, who undertook the construction of this building.
Its elegant appearance hides its primary destination, to defend the Armançon valley against the passage of armed bands. From 1689 to the French Revolution, the land of Nuits was owned by the Clugny family. Jean Etienne Bernard, Controller General of Finances, spent the last years of his life at the château. He received Marshal Davout and Buffon there.
During the revolution, the house is sold as national property. In 1806, the Marquise de la Guiche acquired the estate. She had a lot of work done, and decided to build an English park.
In 1914, the castle no longer had an owner. It is closed. During the Second World War, the house was looted and damaged. Descendants undertake to restore it, so that it will be opened to the public in 2005.
Left without water or electricity, the Château de Nuits invites you on a great historical journey. 22 rooms are open to visitors. You will be able to admire the vaulted rooms, the fire hydrants, the inner well and the monumental fireplaces.
Also worth seeing are the woodwork, period furniture, tapestries, lace, silks. Thanks to its current owners, the castle has come back to life for our greatest pleasure.
Come and enjoy our guest house while visiting Burgundy.
Share