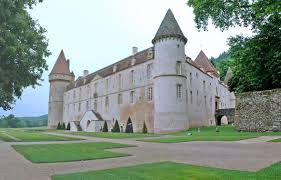 Bazoches castle is located a few kilometers from Carpe Diem, our friendly b and b in Burgundy.
The feudal château of Bazoches was built in the XII century on an ancient Roman post in the Morvan. In 1675, Marshal de Vauban takes ownership and  transformed  it into a military garrison.
The current owners, descendants of the family open the doors of their castle where you can explore the Marshal's room, signed furniture, the room models to understand the genius of Vauban, paintings, incunabula…
The former lordship of Bazoches was acquired in 1675 by Sebastien Le Pestre, Lord of Vauban (1633-1707). He was born in Saint-Leger-de-Foucheret in the Morvan. Memory of Marshal is particularly associated with the construction of thirty-three fortresses and overhaul of hundreds of them in France.
Vauban has performed considerable work to Bazoches, however, leaving the twelfth century elements and respecting the original trapezoidal plan. One reached the courtyard by a stone bridge and a conventional gate. Marshal of the room, layout of fortifications, workroom and the decor of the chapel reflect the taste of the time and that of the king engineer buried in the small village church.
A beautiful walk in history where you'll enjoy the gardens with magnificent views and you finish your tour with the small village church of Saint Léger Vauban where lies the tomb of the Marshal.
Contact our friendly b and b for your accommodation when touring in Burgundy.
http://www.chateau-bazoches.com/en/index.htm
Share