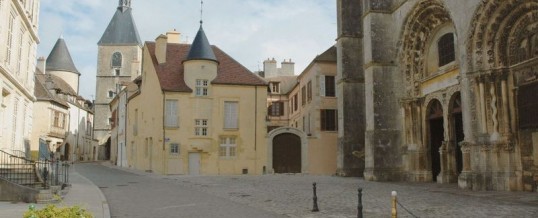 Just north of the Morvan Park near Carpe Diem, our holiday guest accommodation in Burgundy, is located Avallon, a very old city with a unique history, thanks to largely preserved fortifications.
A nice town a few kilometers from our Guests House: Avallon
The Clock Tower
It served only to tell the time?
At the highest point of the city rises a tower 49 meters high. Built in the fifteenth century to the end of the Hundred Years War, it allowed lookouts to watch over the city. Posed night and day, they shouted  the hour to inform passersby and begged them to pray for the dead. Later a bell of 230 kg will rose to the top in order to give the fastest warning of attack. Restored, destroyed and rebuilt, the clock tower still strikes the hour for local residents.
The House of Lords of Domecy
Why its roof has a cut?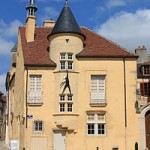 This townhouse was in the fifteenth century, that of Lord of Domecy-sur-le Vault, which would have built himself. In 1633, during a heavy storm, the bell tower of the Saint Lazare partially crushes the house down with it. In lack of resources, the chapter of Avallon, then the owner is not able to rebuild the roof. Recently renovated, the house now has an old book fund and many historic pieces.
Contact our holiday guest accommodation in Burgundy for availability.
Source Bourgogne Magazine
http://www.avallon-morvan.com/
Share