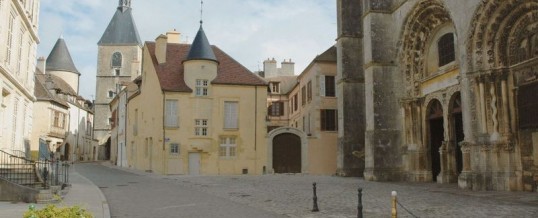 On the granitic edge overlooking the river, twenty minutes drive from our beautiful guesthouse in Burgundy, here is Avallon.
Avallon was early protected inside its ramparts. Those that are still visible date from the fifteenth and sixteenth century, but the fortified town is much older. The alleys of the city center, lined with half-timbered houses converge towards a Romanic building: the Saint-Lazarus collegiate.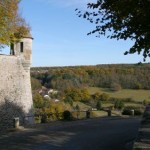 It is likely that the construction of the current choir was advanced when this part of the monument was consecrated by Pope Pascal II in 1106. The completion of the construction of the portals did not intervene however before the years 1160.
As the ground plan of the building follows the slope of the land, you must go down stairs to enter the nave of cross vaults and ornate capitals. In the eighteenth, the canons made construct the sacristy and chapter house, now a chapel, to the south. The great central portal tympanum disappeared during the revolution.
One can also appreciate the skill of the sculptors through the small southern tympanum representing the Adoration of the Mage Kings, the Resurrection and the descent into limbo.
There was indeed a competition between Autun and Avallon for possession of the relics of Lazarus.
Please feel free to contact our beautiful guesthouse for your accommodation when visiting Avallon.
Source Pierre Boucaud / Editions Gisserot
Share