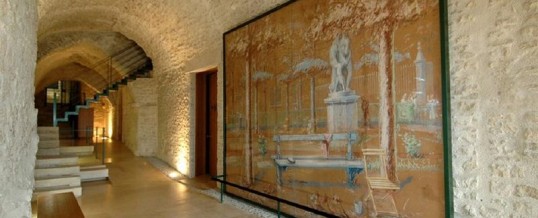 Vézelay, an eternal hill and a UNESCO listed site, is a remarkable village steeped in history. In addition to its basilica restored by Violet le Duc, you can discover the houses of illustrious people. Famous writers, such as Jules Roy or Romain Rolland, have lived in Vézelay. Our accommodation is located a few kilometers near Vézelay.
You can visit their homes and soak up daily life at that time.
Romain Rolland, born in 1866 and died in 1944, was a French writer. He was awarded the Nobel Prize for Literature in 1915. In 1937, he bought a house in the main street of the village.
After his death, his widow, Marie Romain-Rolland is concerned to preserve the moral and literary work of her husband. In 1953, it made its property available to the Chancellery of the Universities of Paris.
Marie dies in 1985. The National Library of France recovers all the documents and books, according to the wishes of the deceased writer. We then took the decision to install in the house of the writer, the collection of the Parisian publisher Christian Zervos, of which the municipality of Vézelay is legatee.
Christian Zervos rubbed shoulders with the greatest artists of his time: Picasso, Laurens, Calder, Mirô, Matisse…
The Romain Rolland house therefore becomes the Zervos museum, housing a magnificent collection of works of art. The cultural project requires that Romain Rolland's bedroom become a place of memory, as his widow wished.
A Romain Rolland background has been reconstructed: furniture and real estate (painted over mantels on the fireplaces), books and magazines, engraving, letters, notebooks, daily newspapers, etc.
Do not hesitate to check the availability of our accommodation near Vézelay during your travels.
Share